The Campaign for Bellarmine Jesuit Retreat House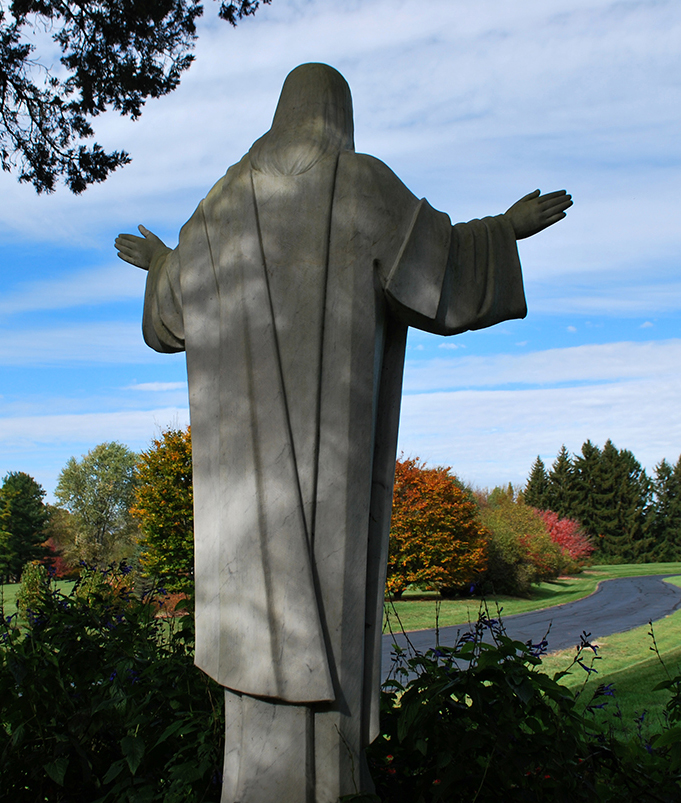 "For no one can lay a foundation
other than the one that is there,
namely, Jesus Christ."
1 Corinthians 3:11
Help Build on Our Foundation!
Welcome All to Bellarmine for Sacred Time
Adapting the red front door entrance to be fully accessible for all
Enhancing our ability to welcome our guests
Preserve Our Sacred Space in the 1920s Manor Home
Replacing Bellarmine's infrastructure, including aging plumbing and heating systems
Adding fire protection sprinklers
Installing central air conditioning in bedrooms
Updating bedrooms to provide a well-lit room, meeting physical and spiritual needs
Increasing the number of rooms with private, ensuite bathrooms
Updating community bathrooms to provide greater privacy for retreatants
Provide Ministry for Future Generations
Inviting and welcoming all who seek God
Offering retreat scholarships to those in need
Fostering the Church's future by underwriting youth retreats
Supporting Bellarmine's future ministry through emerging programs and retreats
Funding ongoing building repairs and replacements
Please prayerfully consider how you might participate in this Build on Our Foundation Campaign for Bellarmine's future through a personally significant gift or pledge.
CASH GIFTS may be made through credit/debit card transactions, cash or personal checks made payable to Bellarmine Jesuit Retreat House.
PLEDGES to the Campaign can include payments over three years. Set your initial gift and pledge schedule to suit your needs, and extend to five years if required.
STOCKS, BONDS, AND MUTUAL FUNDS that you have owned for more than one year that have increased in value are a great way to receive a charitable gift tax deduction and not incur capital gains taxes.
IRA QUALIFIED CHARITABLE DISTRIBUTIONS made as direct gifts from your IRA to Bellarmine are a great way for those 70½ years of age, or older, to make a gift to Bellarmine and not be taxable for your annual tax return.
MATCHING GIFT corporate programs allow donors to double or even triple the impact of their gifts.
REMEMBERING BELLARMINE IN YOUR WILL OR TRUST makes it possible for you to share a lasting legacy with Bellarmine retreatants for generations to come.