Bellarmine's "Ignatian Inspiration" Series
Bellarmine Jesuit Retreat House has started an "Ignatian Inspiration" series of live-recorded virtual retreats. This series focuses on stories about how people have used or are using the Spiritual Exercises of St. Ignatius Loyola to lead more fulfilling lives in the service of others.
Below is a listing of retreats that we have recorded for you to watch or listen. The benefit of these recorded retreats is that you can watch them when it's convenient for you. Please keep an eye out for future live virtual retreats.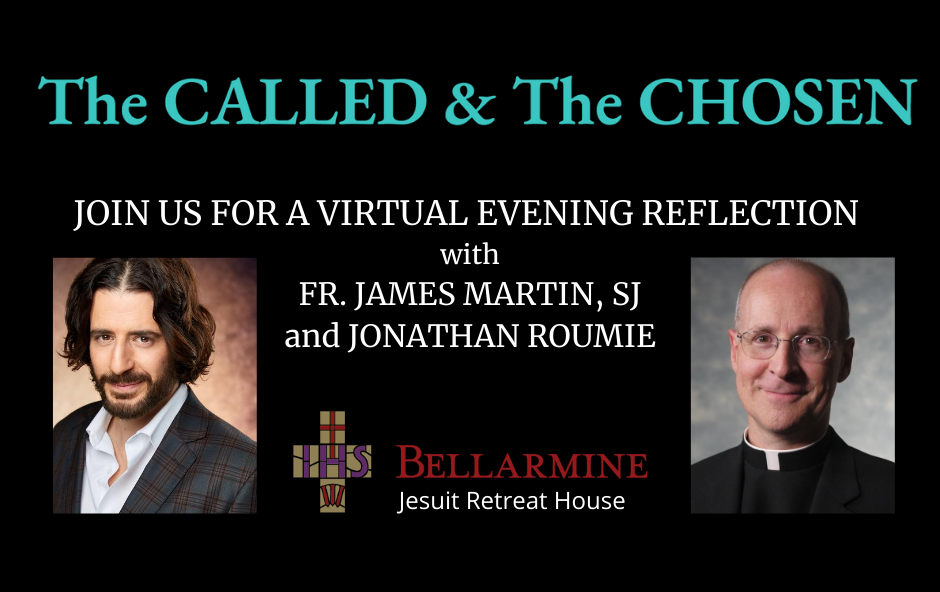 Who is Jesus? This can be a complicated question. Around the world, Jesus is seen as a teacher, prophet, holy man, wonder-worker, or the Son of God. Who is Jesus to you? This is an essential question for anyone on a spiritual journey with Christ. Wherever you are in your journey with Jesus, this is a retreat to reflect on His call to follow Him (for the first time or anew) and the obstacles that may keep us from freely responding to His call.
In this online retreat, Fr. James Martin, SJ responds from his personal experience and gives an Ignatian perspective on sensing and responding to God's call. Jonathan Roumie, the actor portraying Jesus in The Chosen TV series, reflects on his own personal calling and on the call of the biblical characters dramatized in the series (viewing this series is suggested prior to attending the retreat). Retreatants will be invited to reflect on who the person of Jesus is in their own life and how they are called to follow Christ.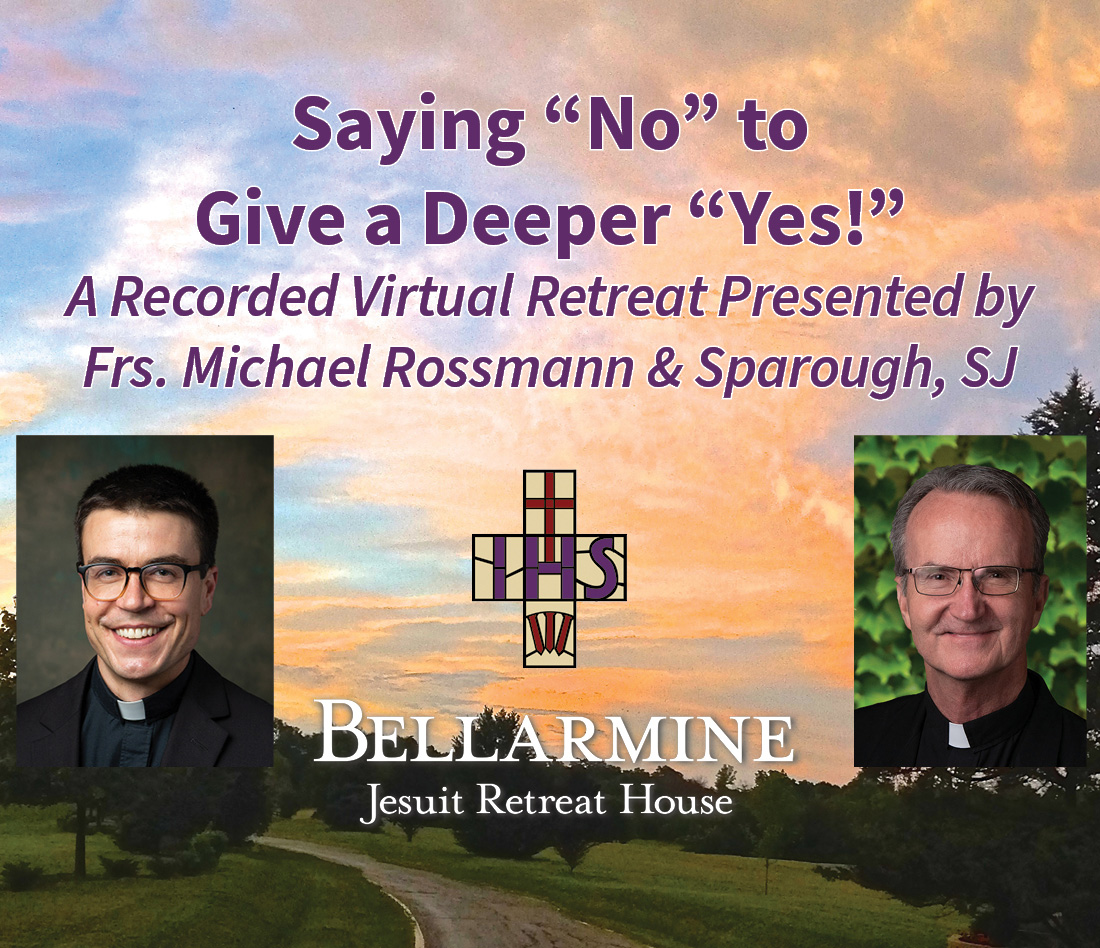 Life is full of choices. And when we say "Yes" to many things, even good things, that's not a good thing. We invite you to spend a virtual evening with two Father Michaels, both of whom struggle with this issue in their lives. They'll share what they're learning from their mistakes, and how the Holy Spirit is guiding us all toward greater balance in our lives.
The recording of this retreat is now available for purchase. Click the button below to be taken to the purchase page. After completing the transaction you will receive a link to the recorded virtual retreat in your email.
The Whole Language - A Retreat with Fr. Greg Boyle, SJ
This special retreat was recorded at Bellarmine and includes 8 talks and a homily by Fr. Boyle. Fr. Boyle shares what he has learned in three decades of working with marginalized populations at Homeboy Industries in Los Angeles — that love is the answer, community is the context, and tenderness is the connective tissue. Tenderness reflects the foundational notion that there is no "us" and "them," only "us."
Fr. Boyle is the founder of Homeboy Industries in Los Angeles, the largest gang intervention, rehabilitation, and re-entry program in the world. Homeboy Industries employs and trains former gang members in a range of social enterprises, as well as provides critical services to thousands of men and women who walk through its doors every year. Fr. Boyle is the author of the 2010 New York Times bestseller Tattoos on the Heart: The Power of Boundless Compassion. His 2017 book is the Los Angeles Times bestseller Barking to the Choir: The Power of Radical Kinship.
Click "buy" to purchase the full album via Bandcamp for either direct download or streaming through the Bandcamp app. Preview the retreat talks from Fr. Boyle using the player below. The first talk is free to get a sample of the content.