Online Giving and Recurring Gifts
You can make a sustaining gift to Bellarmine through a recurring, monthly gift at jesuitretreat.org/make-a-gift or click the button below. It's easy – and makes an ongoing positive impact in support of Bellarmine's retreat ministry.
Please make your check payable to Bellarmine Jesuit Retreat House and mail to:
Bellarmine Jesuit Retreat House
420 West County Line Road
Barrington, IL 60010-4011
As you provide for your loved ones in your Will, you may also wish to leave an additional amount for your charitable interests. You may name a specific amount, a percentage of your estate, or the remainder. Bequests are exempt from federal and state inheritance taxes and subject to an unlimited deduction.
Please feel free to call us at 847-381-1261 for further information.
If your employer has a matching gift program, you can easily double, or perhaps triple, the impact of your gift.
Bellarmine's Tax ID Number is 46-3137120.
Our Development Office can assist with establishing donations made in memory of a loved one (memorials), or gifts in honor of an individual (honorariums).
Bellarmine welcomes gifts or grants from donor directed funds. Please use Bellarmine's Federal Identification Number (46-3137120) to ensure that the gift is directed to Bellarmine's correct legal name: Bellarmine Jesuit Retreat House, Inc.
To make a matching corporate gift or gift of stocks, bonds, mutual fund shares or other securities, please call our Development Office at 847-381-1261.
Gift baskets are perfect for a special gift or for a raffle or silent auction. Consider donating a gift basket to your parish or school's auction; this helps Bellarmine reach even more folks who may not have known about the retreat house otherwise. Gift baskets usually include Bellarmine retreat gift certificates, a Bellarmine prayer book, a Bellarmine coffee mug and/or water bottle, our retreat schedule, and a book about Ignatian Spirituality.
Before departing Bellarmine, the first retreatants declared that "the spiritual benefits of a retreat at Bellarmine… [should] be available to the widest possible number regardless of ability to pay a full share of the expenses" and adopted a formal resolution recommending "that each group make an earnest effort to defray the expenses of the group."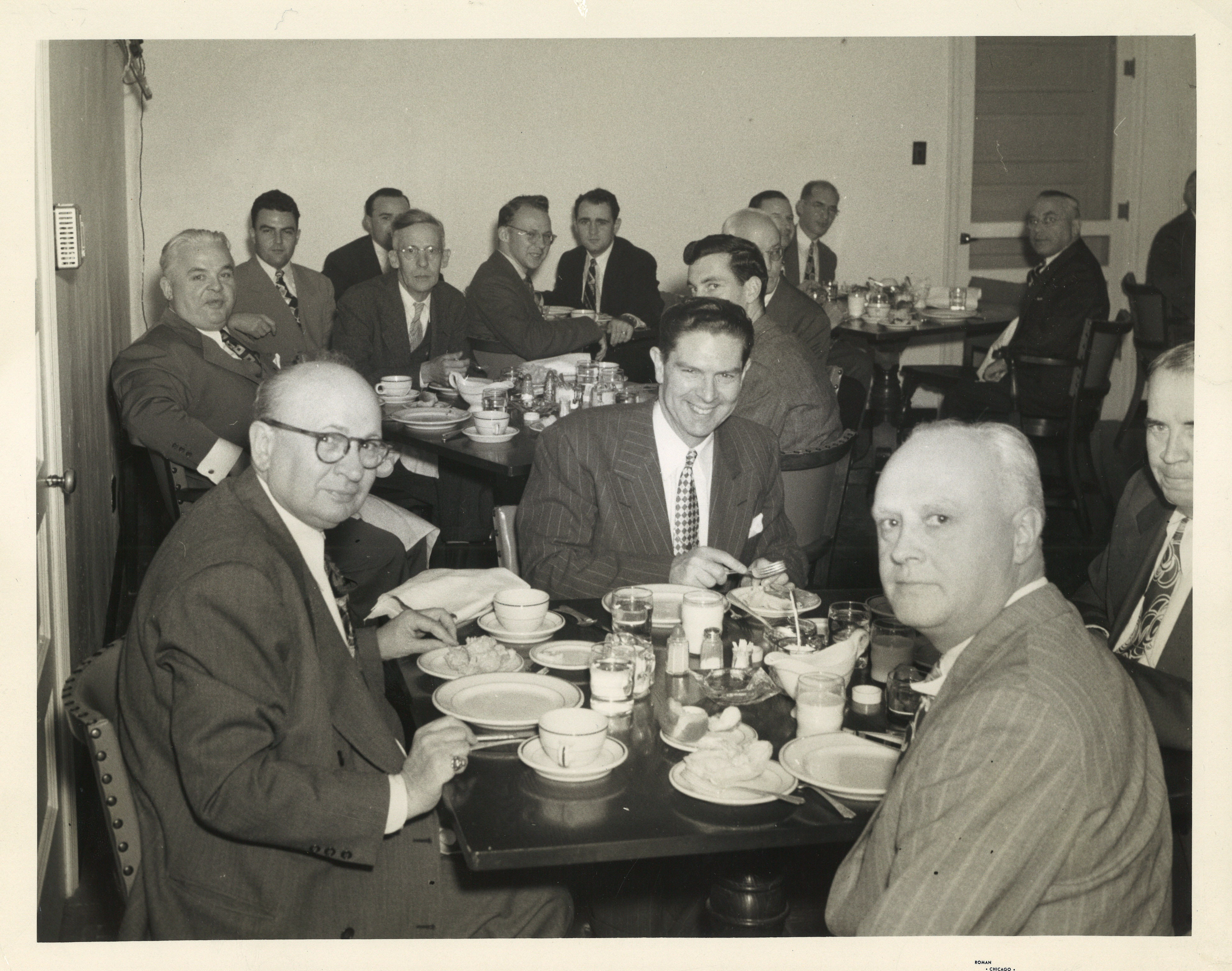 At the second retreat, January 16-18, 1948, the retreatants adopted and reaffirmed the resolution, and recommended that each retreatant make a monthly contribution in such amount as he may desire. Said contributions were to be used to defray expenses of Bellarmine and to foster the purposes of Bellarmine.
Your generous gifts make it possible for Bellarmine to further its core values – sharing Ignatian Spirituality with adults and youth, offering times of silence, providing opportunities for prayer, extending hospitality to all who visit the retreat house, serving the poor, and sharing sacred spaces with all who visit Bellarmine.