Expectations for an Ignatian Retreat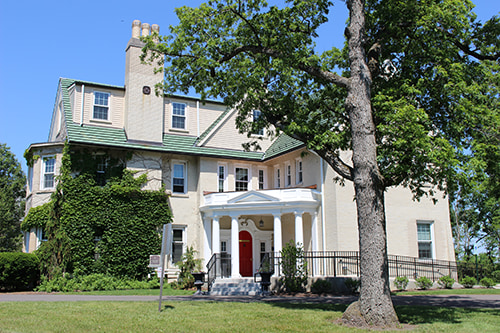 What can I expect on a preached weekend retreat?
For a weekend retreat, please plan to arrive between 4:00 pm and 5:30 pm to check into your room and receive your retreat materials.
The retreat begins with a social at 6:30 pm, dinner at 7:00 pm, followed by the first retreat talk and Eucharist. As is traditional in Ignatian retreats, silence begins after the first retreat talk. All parts of the retreat are optional, however, we ask that everyone is quiet to allow everyone to find the peace and quiet they are seeking. Throughout the retreat, your Retreat Leader will give six or seven talks centered on a particular theme and incorporating St. Ignatius of Loyola's Spiritual Exercises. You will have the opportunity to participate in the celebration of the Eucharist each day of the retreat, the Sacrament of Reconciliation, and/or to have a private consultation with a spiritual director.
Meals are served daily in our dining room. Breakfast is served at 7:45 am, lunch at 12:45 pm, and dinner at 6:00 pm. If you have specific dietary restrictions, please contact our office at least two weeks prior to your retreat at 847-381-1261 or retreats@jesuitretreat.org. Snacks, coffee, and filtered water are available throughout the retreat. If you don't have a credit card, please bring single dollar bills if you would like to purchase pop during your retreat.
The retreat concludes Sunday at 1:00 pm after lunch.
A full listing of retreats for this season is available here which includes retreats for just men, just women and all adults. Retreats that are open for both men and women have separate floors for each gender.
If you have a medical need requiring a special room accommodation, please advise our office at least two weeks before the retreat at 847-381-1261 or retreats@jesuitretreat.org.
What should I bring on a weekend retreat?
You are welcome to wear comfortable clothes during your retreat, and we encourage you to dress in layers. Bring all personal toiletries and medications; we do have a convenience pantry for essential items if you forget something. Most shower rooms and restrooms are shared, so we recommend bringing a robe and slippers. Comfortable walking shoes are a must-have for walking our 80 acre property. Lastly, a journal and writing instrument are highly recommended.
If the time of year is right, you may wish to bring a travel coffee mug, refillable water bottle, bug spray, and/or sun block. You will have the opportunity to pray the rosary or walk the Stations of the Cross outdoors as a group. We have rosaries available for your use and some available for purchase, but you may wish to bring your own.
Can I bring my cell phone, laptop, and other electronic devices?
We encourage you to leave electronics behind or silence them and leave them in your room. All common areas of the retreat house, including our grounds, are quiet, cell phone-free zones.
Can I come on retreat if I am not Catholic?
Absolutely! We welcome all men and women of faith to come and experience a silent, Ignatian retreat. You are welcome to participate in all the retreat activities as fully as you wish. If you have questions about Catholic liturgy and the extent to which you can participate in the Eucharist and other sacraments, please ask a member of the ministry team on your retreat.
How can I be reached in case of an emergency?
Tell a friend or family member that, in the event of an emergency during your retreat, you can be reached by calling our main number: 847-381-1261. The voicemail will have specific instructions for emergency situations.
What if I am going to be late for my retreat?
If you need to arrive later than 6:00 pm, please call our main office. We will leave your room assignment and schedule on the table in the Welcome Room. Please sign into our Guest Book by your room number before joining the retreat. If the retreat silence has already begun, please be mindful of others as you settle into your room.
What if I need to cancel my reservation?
In the event of a cancellation, please notify the office at least 72 hours prior to the start of the retreat. If you give us this notice, we are able to refund your deposit or apply it to another retreat within the same retreat season. The deposit may be moved to a different retreat only once per season. If you choose not to attend a different retreat or receive a refund, you are welcome to leave your deposit as a tax-deductible gift to the retreat house.