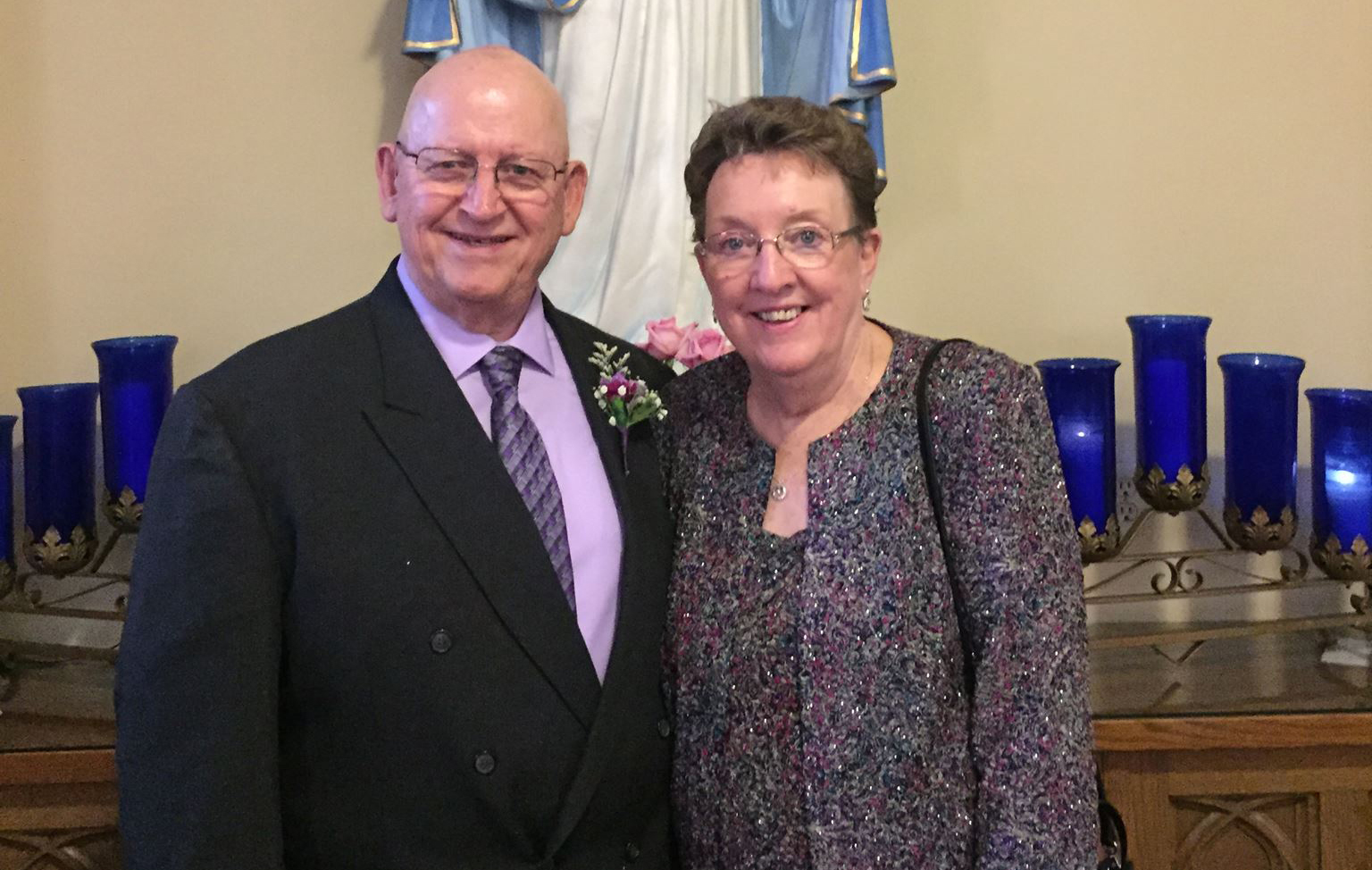 Dave Harman enlisted in the United States Air Force in 1960 at the age of 18. In 1965 he was deployed to Hickam AFB Hawaii. In 1967, during the Vietnam War, he was sent to Yokota AB, Japan which served as an aerial support and refueling stop midway between the battlefield of Vietnam and the mainland.
Every night at precisely 2300 hours (11:00 p.m.), severely wounded military men and women arrived on stretchers. Dave and Red Cross volunteers worked feverishly to triage the severity of the injuries of their comrades in arms. They boarded them onto C-141 aircraft (sometimes two a night) to evacuate them to military hospitals stateside for treatment.
Blessed with Friends and Family
Dave has good family and friends now. He and his wife Gay live in Cary, Illinois, and their three daughters, sons-in-law, six grandchildren, and two great grandchildren live in the area. Dave was involved in the RCIA program, as a Eucharistic Minister, church historian, and in Bible study groups at St. Peter & Paul Catholic Church in Cary. He's also a member of the Knights of Columbus and a familiar retreatant and volunteer at Bellarmine Jesuit House.
"I have a very blessed life filled with the companionship of family and friends," says Dave.
Like many veterans, in some sense Dave is still on the tarmac in Japan, some parts of his heart and mind frozen in time at his young age. He returned home with visible and invisible injuries.
Coming Home Retreats
Through the grace of God, he says he has found hope and healing through the Coming Home veterans retreats held at Bellarmine Jesuit Retreat House. Today, he is one of the leaders of the Coming Home retreats, helping other veterans deal with their own ongoing emotional injuries.
"Many men and women who have served in active combat have experienced tremendous loss, and they and their families face challenges and obstacles that are hard to understand unless you have had that experience," says Dave. "The retreats create a place where there is a common bond for those who have never forgotten. It doesn't matter what faith they practice; the day offers an opportunity to reflect in a safe environment without any stigma and with others who have had similar experiences."
The Coming Home veterans retreats are offered free to men and women (and their adult family members) who served in the U.S. military. The retreats are based on the Spiritual Exercises of St. Ignatius through a series of non-denominational spiritual talks, small group discussions, quiet times for personal prayer, meditations and fellowship. Veterans experience a safe place with others who "get it" to focus on their military experience and how God was—and continues to be—with them. Veterans can confront the trauma created by PTSD, guilt, and shame that often accompanies their military experience.
A Healing Experience
Dave, 77, knows firsthand how healing the retreats are for himself and his band of brothers and sisters.
"I didn't even realize the extent of the healing I needed until I was able to experience this," says Dave. "Whenever I smell jet fuel, it triggers that pain and those memories. The retreats, and now working with others, have helped me process who I am and who I was before and after the war."
At the retreats, veterans find the support they need to feel safe, open up and unpack their stories. "We are here to say, 'It's okay, we are here, and you are not alone.'"
"At Bellarmine I have been so touched and become a better husband, a better father, and a better person," says Dave. "Bellarmine has become a family for me, and it is important for me to help other vets to let them know we will support them through the challenges they face."